About The Eagle Group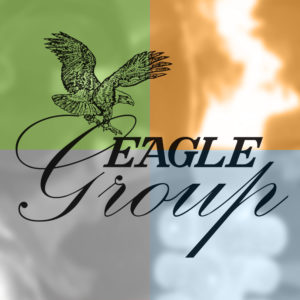 The Eagle Group consists of these separately run companies:
Each company was founded on the principal of superior customer service. The owners (Mark Fazakerley, John Workman and Bill Seyferth of Eagle CNC) continue to stress that importance, which has translated into profitable sales growth almost every year of being in business.
We've been a leader, not a follower. We were one of the first foundries in the country to utilize methane gas from a local landfill instead of natural gas to power our facility. We were also one of the first to incorporate solidification simulation to predict casting defects. The Eagle Group incorporated Lean Manufacturing concepts when others thought it was impossible to do so in a job shop with so many different part numbers. Lean concepts reduced our through-put from 4 weeks to 4 days, in most cases. We consistently have the shortest lead times in the industry.
The Eagle Group's companies are positioned for continued growth for years to come. Ownership has initiated an ESOP program that is progressively selling the company to the employees. Most of our key managers have been with the company for more than 20 years and work hard to uphold our traditions and our positive reputation in the industry.
We look forward to helping you with your next project.